It's been almost a year since I signed up for Art classes at the beautiful Art Gallery in the tiny Simons Town open air mall not from from where I live. I'd seen the classes on Tuesday mornings when I stopped by the mall for groceries and since I was looking for something to edge me away from the Covid Social Isolation that was starting to feel like a heavy dark cloud pressing down on my life, I decided to find out more and enroll.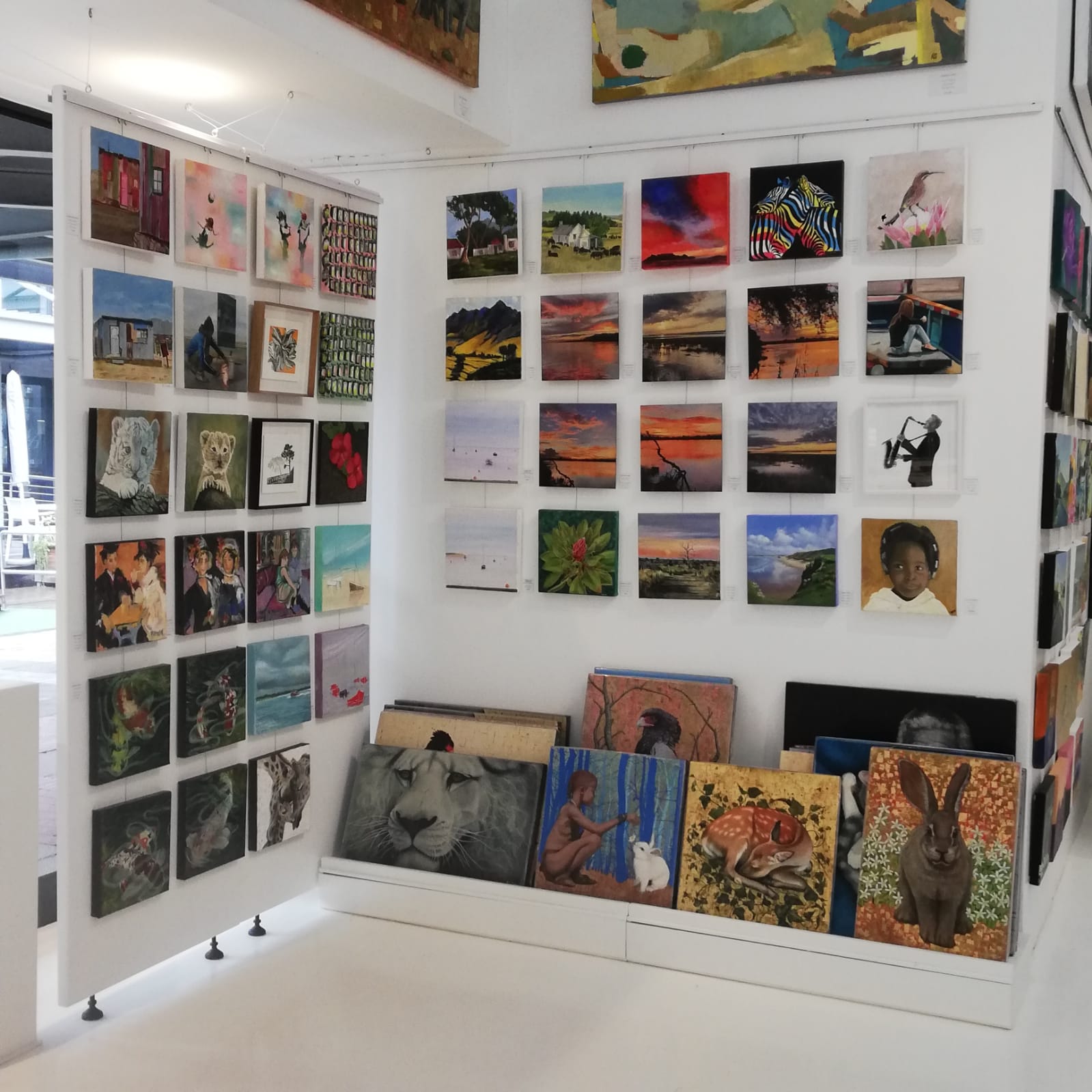 I missed the first three years of school where I would no doubt have been encouraged to play with colour and paint and it seemed like a fun way to get out of my head with it's incessant chatter and see if I might add some play to my life.
During the very first class, I realized how lucky I was to have stumbled into the world of Marc Alexander, a brilliant artist who is generous with his wealth of knowledge and experience and knows how to bring out the creativity in his students while he teaches, demonstrates, encourages, guides, and makes you laugh. I've completed three sets of 10 classes and am hooked. It's impossible to not be drawn in and thoroughly charmed by the whole process.
That said, my busy critical mind is still alive and well, constantly reminding me that I have no idea what I'm doing and am seriously not good enough! But even that has become a good thing. Though I would like to believe that in all my years on this planet I have learned and grown and must be approaching Enlightenment, those thoughts are red flags reminding me that I'm allowing them to drag me off that path to Enlightenment and into stress.
When Marc first started talking about the Annual Mandela Day Block Art Exhibition Auction on the first day of class in January, and invited all students (me too 😳) to submit work that would be auctioned to benefit a local cause, those thoughts were so loud that I barely registered what he was saying. Fortunately, he's a wise teacher who appreciates the value of repetition and after hearing him talk about the exhibition every week, by the start of the second quarter, one day I heard him.
I paused. Let it sink in without immediately sending it packing. Why not? Pick something simple and easy like a Georgia O'Keeffe flower. Hmm…
I can almost see Georgia smiling down from wherever she is at my presumption of "simple and easy". And I suspect she was relieved that Marc was there to rescue me from myself.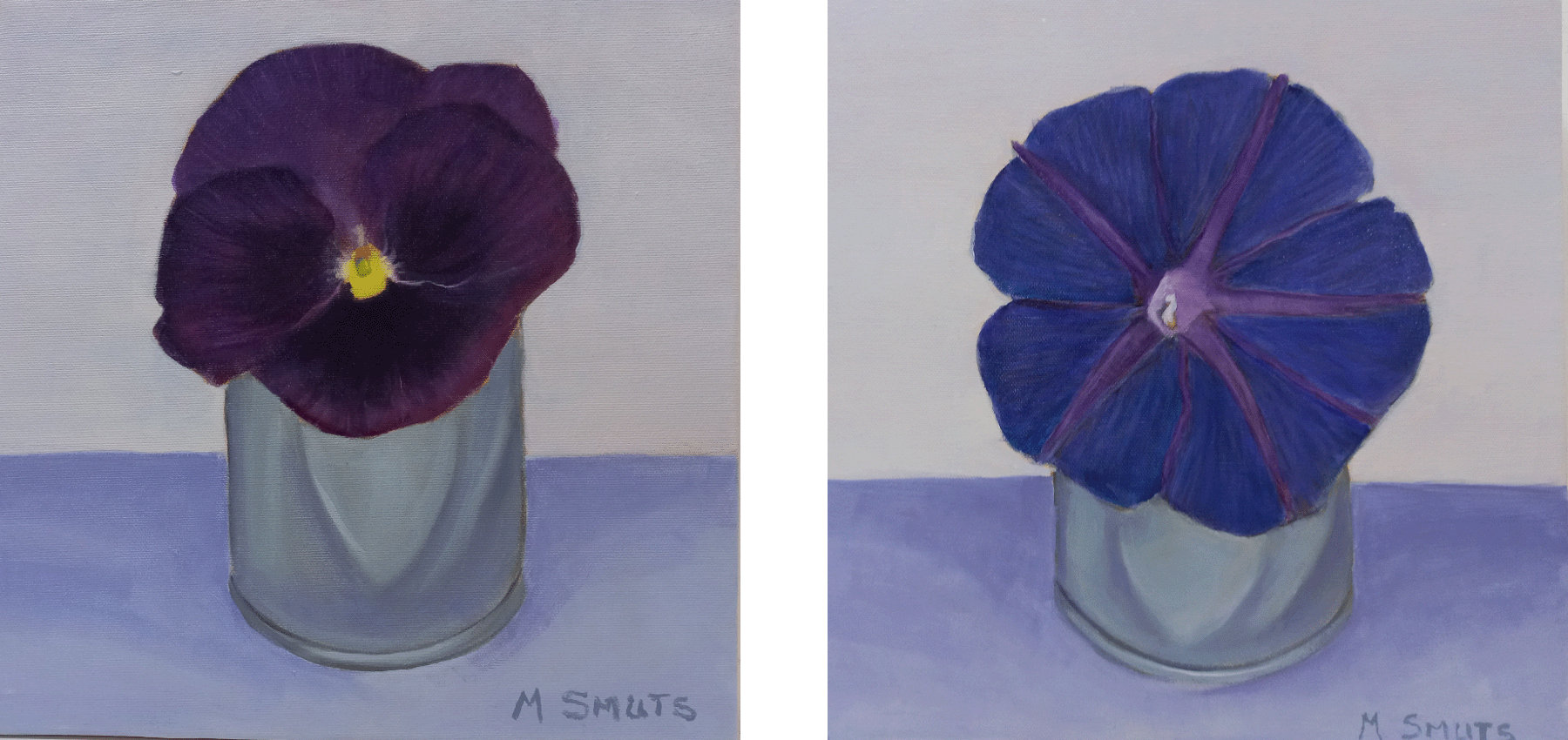 Oddly my Pansy and Morning Glory pushed all my buttons as I repeatedly froze into what-was-I-thinking mode. And then Marc repeatedly pulled us back from the brink with encouragement and touches with his brush to bring my flowers to life.
And now they're part of the exhibit and the auction!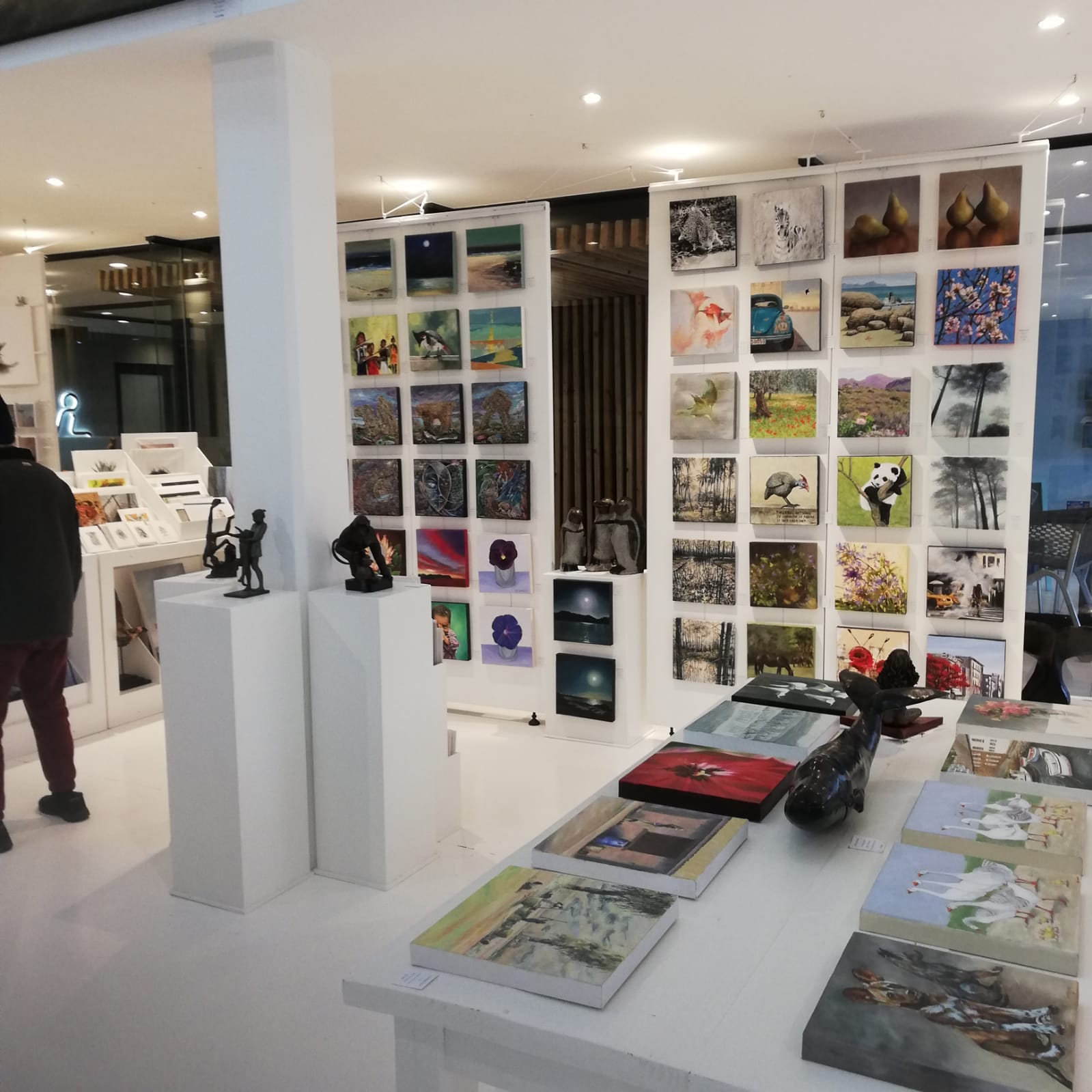 Mandela Day is celebrated every year on July 18, Nelson Mandela's birthday. The idea is to honour his legacy by giving of one's time and energy to promote Social Justice. This year, rather than a 67 minute Silent Auction, the Art Gallery put together a Covid-friendly Online Auction. The Auction ends at 2 pm South African time on Saturday (24 July, 2021) and you can find out more here.
Amidst the turmoil of the past few years, this auction feels like a way to shift my focus towards something positive and beautiful, rather than getting stuck in circumstances and events that make me feel sad and powerless. And it feels great to ignore my thoughts of not-good-enough and instead play with turning my love of Georgia O'Keeffe and her art, into something that loops back to the legacy of Mandela.
Thank you, Marc, for inspiring and teaching and being patient with me. And thank you, Madiba, for reminding me that I can contribute to the power that can transform the world.